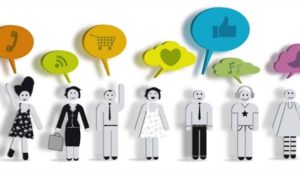 Consumers are the backbone of many businesses in the U.S. and they account for approximately 70 percent of the national economy. For the third quarter of 2015, consumer spending in the United States increased to 11268.60 USD Billion from 11178.90 USD Billion in the second quarter of 2015.  Without gathering data and having a better understanding of consumers' perceptions, both businesses and the government, run the risk of facing surprises that can be economically detrimental.  Therefore, when you take into account how much consumers are spending and the impact they have on the market, it's no brainer to fall in love with consumer research.
On a macro level, economists are usually analyzing various elements, such as consumer confidence, to tracking spending patterns. Consumer confidence provides governments and businesses with an analysis on consumer perception.  High consumer confidence indicators usually relate to higher levels of consumer spending in the economic market. Depending on these trends, the government creates initiatives to maintain a healthy economic balance. In the United States, The Conference Board measures consumer confidence by conducting a survey of 5,000 households. Consumers respond to a few questions from which The Conference Board calculates consumer confidence.
On a micro level, businesses can use this data to determine their supply and demand economic calculations.  This will help businesses determine what price point to set for their products and services.  To gain even more insights, businesses can also develop their own customized consumer research strategies to comprehend the consumer's perception of their brand.  There are various methodology, such as qualitative and quantities methods, used for gathering data.  However, how those methodologies are executed can vary. For example, when combining various methodologies businesses may receive better feedback.  To take it further, when businesses focus on finding creative ways to develop stronger connections and relationships with consumers they will receive deeper insights.
Is consumer research a priority for your company? If so, share what you've done in the past and how it has transformed your business. Contact us to learn more about us and our market research facility.
 Source: U.S. Bureau of Economic Analysis