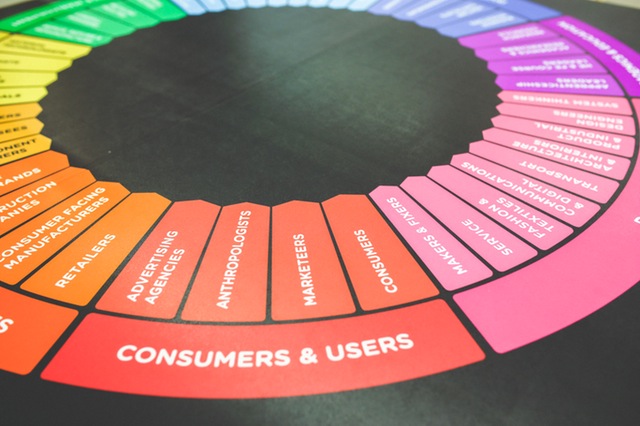 Market research helps determine how your brand performs with your customers. This data provides valuable insights that can define your brand strategy.
Your research should form the basis of your overall brand strategy. For example, to answer questions like: Where should you advertise for maximum effect? How do you know if your strategy will differentiate your brand and connect with your target audience? How do you optimize ad copy? These answers can be found with the right research.
First, let's define market research:
Market research helps you determine questions about your intended market. This research can be group into two buckets:
1. Quantitative Research. This research is about generating either numerical data or data that churns up useable statistics or facts. Here, you can gauge brand awareness or see how your marketing campaigns are working. For this type of research to be effective, requires larger sample populations. Some of the possible means of gathering this data could include online surveys, polls, or existing research data.
2. Qualitative Research. Here you can drill down for more data by using smaller sample sizes. Focus groups, shop alongs, and other tools help to uncover the motivations and reasoning behind market behaviors. This research helps reveal your customers' range of behaviors and their perceptions. Qualitative research provides a big picture overview of your intended market, illuminates your brands' performance, and finds ways to optimize your marketing strategy.
Next, let's explore some benefits that market research can deliver:
First, identify blind spots or weaknesses in you branding strategy. When it comes to brand perception, objectivity is critical. And, that's how research can help. For example, your data could reveal potential negative brand perceptions or misconceptions like your company's sensitivity to diversity, your commitment to issues that matter to your consumers, or how your brand is perceived against the competition.
Finding these pitfalls and valleys in your strategy can help to overcome these hidden issues.  Moreover, discover where you fit in the minds of consumers to help strengthen your brands' trajectory going forward.
Next, provide foresight by predicting the performance of your branding strategies. Don't waste money on ad campaigns that are doomed to fail. Market research done right can help prevent future "New Coke" campaigns by finding branding strategy issues or weaknesses ahead of time. Sometimes the issues are major like having the wrong product like the next "New Coke," however, typically it uncovers smaller issues that involve ad copy wording or color choices that can be tweaked to improve consumer response.
Then, drive innovation by finding new places to generate business or determining unmet/pent-up demand. Brand perception is about brand leadership. Demonstrating to your customers that your brand is an authority in your market can come from simply asking them questions. For instance, a beverage company could find that consumers want a new beverage that provides energy and nutrition using GMO-free ingredients and heirloom vegetables in a distinctive, easy-to-carry size.
Finally, maximize efficiency and your marketing ROI. Without data, you are left with assumptions about your marketing strategy. Market research can support your strategy by eliminating knowledge gaps about anticipated outcomes that can impact your brand. For instance, your ads could be targeting the wrong demographic. Thus, market research helps you optimize the capital you are already investing in your marketing for maximum effect.
A few last thoughts:
Most companies use market research to craft business plans or marketing strategies, however market research also can be used in an ongoing basis for continuous improvement and greater success. To take your marketing to a higher level, establish a routine of strategically layering quantitative and qualitative research methods into your marketing operations. One research method will reveal data that, in turn, could be explored via another method, and so on. Partnering with a market research agency can reap huge benefits and save you money in the long run.
Market research doesn't have to be expensive if you approach it correctly. When it's done right, you can effectively create successful ads, connect with your consumers, differentiate your brand and stand out from the competition.
---
If you are actively exploring your marketing strategy and your target market and want to help ensure you make informed decisions that will drive long-term growth and brand success, contact us today for a marketing consultation or free quote.